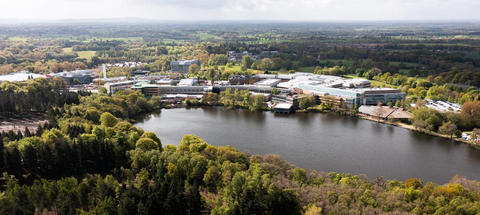 WILMINGTON, Mass. & MACCLESFIELD, England– Charles River Laboratories International, Inc. (NYSE: CRL) announced today the opening of its High Quality (HQ) Plasmid DNA Centre of Excellence at Bruntwood SciTech's Alderley Park in Cheshire, United Kingdom.
The expansion follows Charles River's acquisition of Cognate BioServices and Cobra Biologics, a pioneering plasmid DNA, viral vector, and cell therapy contract development and manufacturing organization (CDMO), in March 2021, and will support the growing needs of customers. With turnaround times from 48 hours for off-the-shelf products to custom HQ plasmid DNA manufacturing services within five weeks or more, the expansion both accelerates and safeguards future supply for cell and gene therapy developers.
The new 16,000 square foot facility is part of Charles River's mission to expand its end-to-end capabilities in cell and gene therapy development, adding to a growing global network that will help fast-track the process of bringing therapies to market. Specifically, the new site, and the addition of three new manufacturing streams, will enable the Company to quadruple its HQ plasmid DNA capacity to address global supply shortages and support therapeutic developers through rapid access to material.