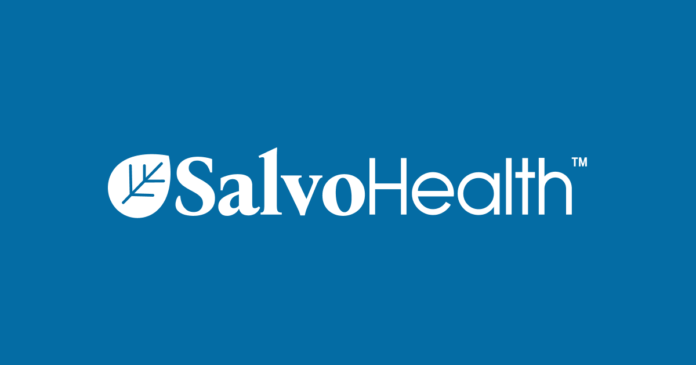 NEW YORK–(BUSINESS WIRE)–Salvo Health, the virtual health clinic focusing on specialty care for chronic gut conditions, today announced the close of a $10.5 million seed funding investment led by Threshold Ventures along with Torch Capital and Felicis. These investors were early backers of healthcare innovators such as Livongo, Ro, and Brightline. Additional seed investors include founders from health transformers such as Ginger and Forward Health.
Salvo Health is the first digital healthcare clinic delivering comprehensive and continuous gastro care. Members have unlimited messaging access to a care team, including a dedicated doctor, health coach, and care navigator, who offer care plans designed by leading experts in the GI field.
Salvo Health is founded by veteran tech entrepreneurs who have helped digitize offline industries: Jeff Glueck, former CEO of Foursquare; Avi Dorfman, part of the founding team of Compass; and Jason Finger, co-founder of Seamless/Grubhub.
"There is no quick-fix cure-all for chronic conditions like IBS or GERD, but with the right treatment approach from an expert team, and equipping our members with diverse strategies and tools, we can help people restore balance to their lives," said Jeff Glueck, Founder & CEO of Salvo Health. "The conventional medical system often underserves chronic GI conditions, so we assembled top minds to provide comprehensive and accessible care through an easy-to-use, app-based approach."
Salvo Health's trademarked model of care, Whole Self Science, focuses on understanding how the entire body and lifestyle may impact overall gut health, allowing the care team to provide personalized and ongoing care to address root causes.
For the first time, Salvo Health has brought together leaders from fields such as nutrition, psychology, gastroenterology, and microbiome science to guide a more comprehensive care model. Salvo Health's Clinical Advisory Board includes leading physicians from respected institutions such as the Cleveland Clinic's Center for Functional Medicine, Cedars-Sinai, and UCLA.