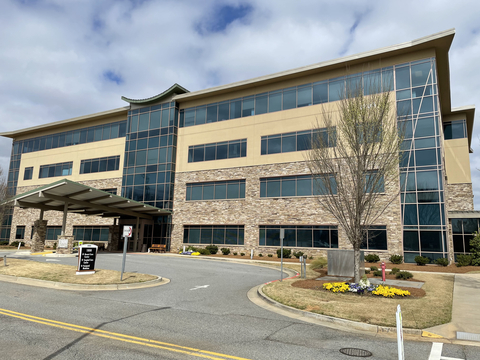 WESTBOROUGH, Mass.– eClinicalWorks®, the largest ambulatory cloud EHR, today announced that Atlanta Women's Health Group, P.C. transitioned to the intelligent eClinicalWorks Cloud and healow® suite of patient engagement features to consolidate its health IT ecosystem into one singular platform to better serve patients and scale operations.
"Before eClinicalWorks, we used five different systems for clinical reporting, patient management and more. We moved to the eClinicalWorks Cloud and healow solutions to meet our organizational goals and prepare for future growth," said John A. Taylor, Chief Administrative Officer of Atlanta Women's Health Group. "Our physicians played a key role in selecting eClinicalWorks, as they are the primary users of the product on a daily basis. With eClinicalWorks, they will now have a holistic, cloud-based system for data-backed care that will grow with the practice and offer solutions for value-based care."
Atlanta Women's Health Group is comprised of 1,000 employees, 21 different groups, 150 physicians and 55 mid-level providers. For more than 20 years, the group has developed partnerships with other organizations, allowing them to serve more than 300,000 patients.
The intelligent eClinicalWorks Cloud enables scalability, improved security and limitless storage with real-time zonal and regional redundancy and improved data collation and computing. With healow, the practice can streamline patient-provider communication through digital tools, including self-scheduling and online appointment booking, contactless check-in, secure online payments, and customizable post-visit surveys.
Atlanta Women's Health Group will also have access to the healow Mom® app. This app provides mothers-to-be with reminders, weekly pregnancy education, and the ability to record home health monitoring data, including weight, blood pressure and glucose levels. The app allows patients to share this information with their providers securely. healow Mom® also includes a kick counter, contraction timer and labor and birth announcement features. Additionally, eClinicalWorks offers comprehensive solutions for OB/GYN practices, including the customizable OB Flowsheet, which contains timelines to monitor pregnancy progress to improve practice efficiency and continuity of care.
"Atlanta Women's Health Group provides quality OB/GYN care to the southeast region," said Girish Navani, CEO and cofounder of eClinicalWorks. "Our goal is to equip providers with solutions that streamline workflows and enhance the patient experience. With the eClinicalWorks' multidimensional, cloud-based EHR and healow suite of patient engagement tools, Atlanta Women's Health Group can excel in value-based care while improving their current operations and care models while they continue to grow."