2022 Media Kit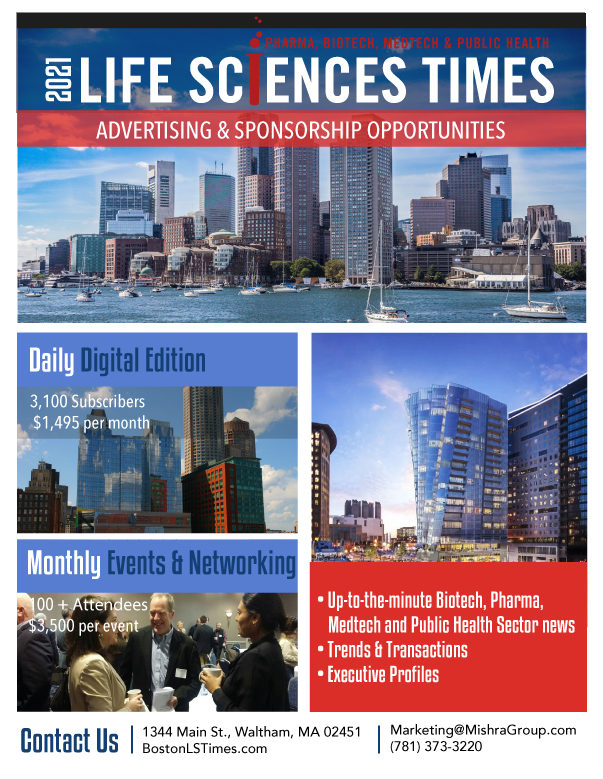 DIGITAL AD MATERIAL SPECIFICATIONS
• 72 dpi in the dimensions specified (width x height in pixels)
• RGB color mode
• File size no larger than 100KB, compressed for web
To advertise, please choose from the packages below.
Advertising Rates
[table id=1 /]
[table id=2 /]
To advertise with Life Sciences Times, please contact Upendra Mishra at [email protected] or call us at 781-373-3220, ext 215.
Become a Sponsor
If your company or organization wishes to support the Life Sciences Times, please contact [email protected]
Circulation:      ~3,600 subscribers
Circulated daily via email to approximately 3,600 subscribers, Life Sciences Times covers the latest news in cover Pharma, Biotech, MedTech and Public Health sectors nationwide.
Contact Us:
For editorial, contact [email protected]
For advertising, sponsorships or other requests, contact [email protected]