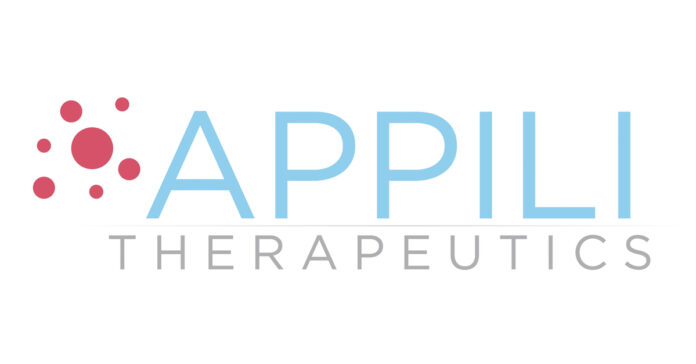 HALIFAX, Nova Scotia– Appili Therapeutics Inc. (TSX: APLI; OTCQX: APLIF) (the "Company" or "Appili"), a biopharmaceutical company focused on drug development for infectious diseases and biodefense, today announced that the U.S. Department of Defense ("DOD"), via the Joint Science and Technology Office of the Defense Threat Reduction Agency ("DTRA") in partnership with the U.S. Air Force Academy ("USAFA"), will provide at least US$14 million in funding over two years to fund the development of ATI-1701. ATI-1701 is a potential first-in-class vaccine candidate for the prevention of infection with aerosolized Francisella tularensis, a top-priority biothreat.
Appili is expected to partner with USAFA to advance the program. This revised funding represents a 40% increase over the originally anticipated DTRA funding for this program, as announced in February 2022. With DTRA's additional support, work on ATI-1701 is expected to include nonclinical, manufacturing, and regulatory activities to prepare for an Investigational New Drug ("IND") application to the United States Food and Drug Administration ("FDA"). If approved by the FDA, ATI-1701 may be eligible for a Priority Review Voucher.
"We are excited to announce the funding from DTRA in partnership with USAFA for Appili's ATI-1701 as it will help in addressing an urgent risk to public health. This funding is expected to strengthen Appili's foundation in infectious disease and biodefense," said Dr. Don Cilla, Pharm.D., M.B.A., Appili's President and CEO.
Appili owns the commercial rights to, and is developing, ATI-1701 as a vaccine to prevent Francisella tularensis, which has been classified as a Category A pathogen by the U.S. National Institutes of Health due to its high rates of infectiousness and ability to cause lethal pneumonia and systemic infection. As the transmission of Francisella tularensis in the aerosolized form can be more infectious than anthrax, it is considered to be a high bioterrorism threat.
Earlier this year, Appili announced positive one-year results from its preclinical study evaluating the efficacy of biodefense vaccine candidate ATI-1701 in a lethal animal model of tularemia. A one-year survival rate of 29% (n = 2/7) was reported in the ATI-1701 vaccinated cohort, compared to 0% (n = 0/5) in mock vaccinated controls. The positive data built on previously reported efficacy results observed at 28- and 90-day challenge timepoints where there was 100% survival of ATI-1701 vaccinated animals at the 90-day challenge timepoint. These data position ATI-1701 to potentially become the first approved vaccine for the prevention of tularemia. The study was funded by DTRA and conducted by MRIGlobal.
The DTRA funding will initially be advanced to USAFA, as the prime contractor under the supervision of Dr. Balboni as principal investigator. As noted above, Appili is expected to partner with USAFA, subject to negotiating definitive documentation governing the terms of such engagement.
The expected total program funding amount is ~US$14 million, with a portion of the funding subject to future U.S. federal budget approval. This funding is expected to advance the ATI-1701 program to an IND submission to the FDA in 2024.