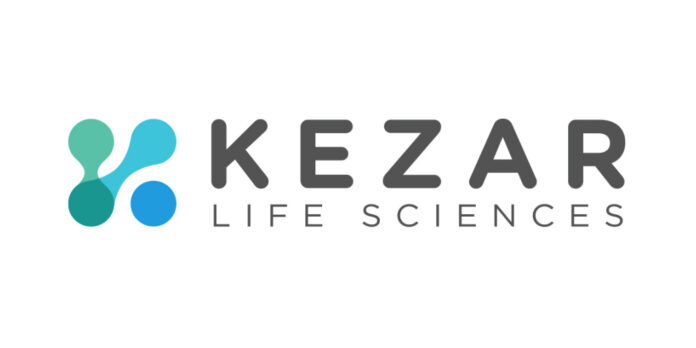 SOUTH SAN FRANCISCO, Calif.– Kezar Life Sciences, Inc. (Nasdaq: KZR), a clinical-stage biotechnology company discovering and developing breakthrough treatments for immune-mediated and oncologic disorders, today announced that it presented the complete data set from the MISSION Phase 2 clinical trial evaluating zetomipzomib, a novel, first-in-class, selective immunoproteasome inhibitor, in active lupus nephritis (LN) at the American Society of Nephrology's (ASN) Kidney Week 2022 Annual Meeting in Orlando, FL.
"MISSION Phase 2 accomplished the goal of demonstrating that zetomipzomib, a first-in-class inhibitor of the immunoproteasome, has potent anti-inflammatory effects which result in clinically meaningful reductions in proteinuria in patients who do not respond fully to standard-of-care therapies. The anti-inflammatory effect is sustained following discontinuation of zetomipzomib, consistent with earlier data, and occurs without evidence of immunosuppression. Based on these exciting results, we believe zetomipzomib has the potential to be a long-term, steroid-sparing, broad immunomodulating treatment for patients with lupus nephritis," said Noreen R. Henig, M.D., Kezar's Chief Medical Officer. "We are moving quickly to launch a multi-country randomized placebo-controlled study to evaluate zetomipzomib in patients with LN, as well as exploring the potential of the novel mechanism of action in diseases such as autoimmune hepatitis and systemic lupus erythematosus."
The MISSION Phase 2 clinical trial was an open-label study designed to demonstrate the responder rate of zetomipzomib in patients with active LN. During the 24-week treatment period, patients received 60 mg of zetomipzomib subcutaneously once weekly (first dose of 30 mg) in addition to stable background therapy. End-of-treatment (EOT) assessments occurred at Week 25, with completion of the study at Week 37 (EOS). Patients in the MISSION Phase 2 clinical trial received zetomipzomib without induction therapy, which represents a significant difference from other recently published clinical trials in LN. The primary efficacy endpoint for this trial was the proportion of patients achieving an overall renal response (ORR), measured as a 50% or greater reduction in urine protein to creatinine ratio (UPCR) at EOT. A key secondary efficacy endpoint was the number of patients with a complete renal response (CRR), measured as an absolute reduction in proteinuria values to a UPCR of 0.5 or less, with preserved renal function (eGFR), and corticosteroid use of 10 mg or less prednisone/prednisone equivalent and no use of prohibited medication. Exploratory endpoints included measures of systemic lupus erythematosus (SLE) disease activity, including Systemic Lupus Erythematosus Disease Activity Index 2000 (SLEDAI-2K), Physician Global Assessment and Patient Global Assessment scores.