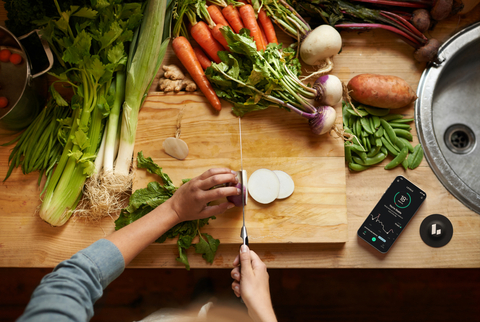 NEW YORK– Levels, a software company that provides real-time feedback on how food affects your health, announced today $7 million in series A extension funding. The extension follows a $38 million Series A round in April 2022, and strengthens ties with existing and new individual investors and funds like TriplePoint Capital. Levels helps people see how food affects their health via a mobile application that leverages data from biosensors and other sources, such as Apple Health.
To date, Levels has raised more than $55 million to solve the metabolic health crisis. Existing investors include a16z, Trust Ventures, and Shrug Capital as well as notable founders and the Levels member community.
With the close of this funding extension, Levels continues to advance its mission, providing members with the tools and education needed to improve their health. The additional capital enables the company to expand access to its holistic suite of member services including: the Levels app providing real-time feedback and guidance to help members improve their nutrition, exercise, sleep, and more; an engaged community; educational materials and expert insights including a podcast and blog; as well as access to continuous glucose monitors (CGMs) and on-demand blood testing to track metabolic markers.
In the United States, 8 of the 10 leading causes of death are related to high blood sugar. Of the 88 million people with prediabetes, 90% are unaware of their condition. Levels' mission is to solve the metabolic health crisis by increasing accessibility to biomarkers, like real-time glucose, which are known to affect our health and risk of disease. Within the next five years, our goal is to shift the focus from healthcare to prevention, create transparency in the food industry, and provide individual empowerment through personal data.
In addition, Levels is conducting the largest ever study of its kind in collaboration with top researchers from around the world to increase understanding of glucose patterns among a wide variety of people (age, gender, and race) and advance the science about how lifestyle choices can affect these patterns.